Today I finished the tiling on the long side plus the edge at the end. Had to get another bucket of mastic for this and now have plenty left over.
When I went to Home Depot today, I found the edges I'm going to use which was cool but darn expensive! $6.95 isn't much… until you need 14 of them! Still, all in all, there's no less expensive way to have a bar built.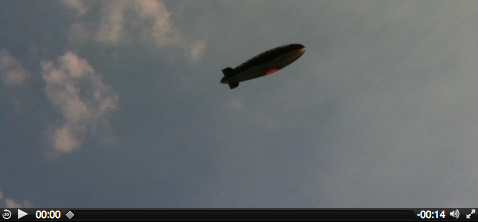 Watch a video of the Goodyear blimp checking up on my progress!
Running total: $570